Working as a digital energy contract consultant with E&P, I joined an international energy company as a Product Manager. A quick Google search on the role of a product manager will show you different variations of the same diagram and description: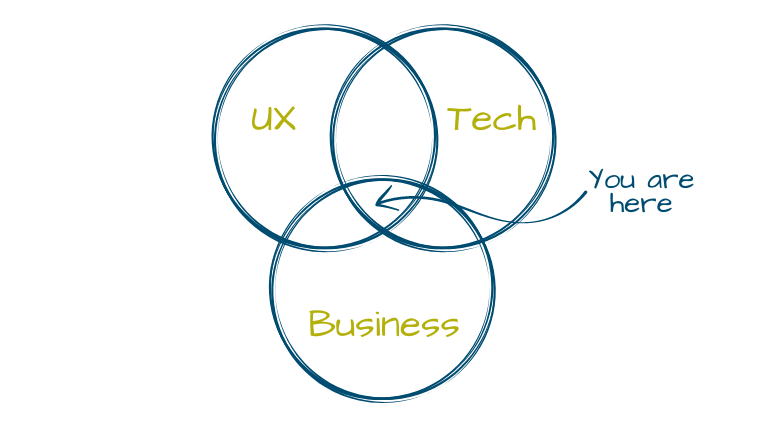 "A product manager is the person who identifies the customer need and the larger business objectives that a product or feature will fulfil, articulates what success looks like for a product, and rallies a team to turn that vision into a reality." (1)

This diagram and description are fairly accurate representations of a generic product manager's role. However, in reality, I think a product manager zooms out further than this. I currently look after six services within my role. Each of those services has multiple products (between 3 to 15) and multiple sponsors/product owners. Therefore, my ability to live in the detail of that Venn diagram intersection is limited.

So, what do I really do all day, if I don't drill down to that level of detail on individual products? It's a cliché, but my role is 90% about managing relationships.

When I started consulting in this role, our business partners had no history of working with a central digital team. They had been running their own digital projects and navigating the complex world of delivery without necessarily having the knowhow to deliver complex solutions. As you can imagine, my first task was to build relationship with the senior stakeholders in those services to demonstrate to them what we could accomplish together by having the relevant digital infrastructure and skills available to them.
Some were more sceptical than others and each required a tailored approach in building a trust-based relationship. Some were desperate for a dedicated digital engagement which could assist them to implement the company's digitalisation strategy, and some were more reserved about the potential process quagmire that may delay their digital dreams (and most were concerned that we would archive all their Excel based tactical spreadsheets!).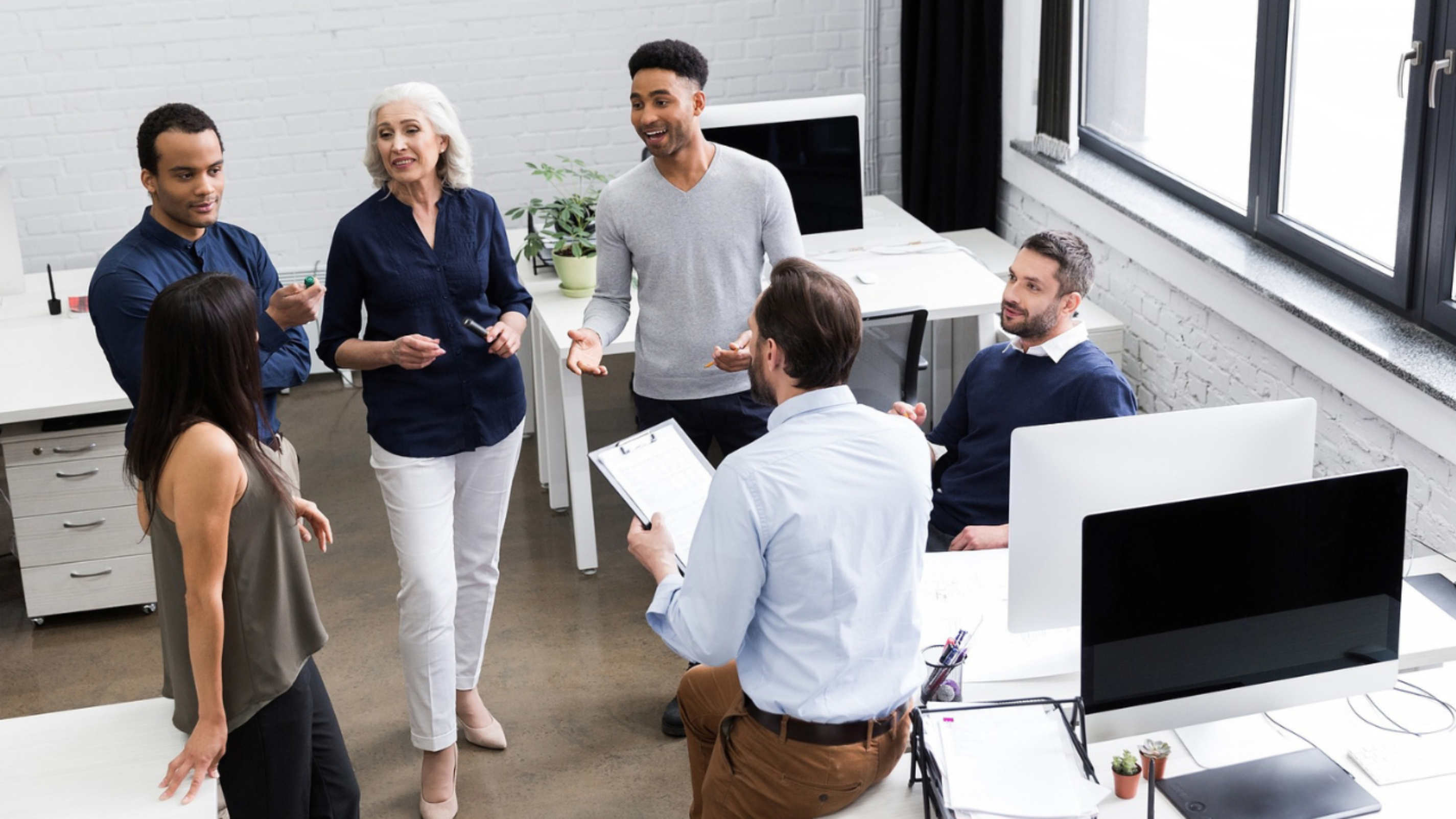 At the same time as building relationships with our business partners, my task was to build out a digital team that could deliver our shared vision. Over the next year, the team grew from just me to 40 - 50 people, ranging from business analysts, scrum masters, and project managers, to architects, developers, testers and support engineers. This was a team built organically over time that would be able to work simultaneously across all those products across all the services. Of course, managing a team of that size requires careful relationship building as well, especially in a landscape where everyone is new and gathering understanding on their role and place within the team.

18 months later, our digital team is now strong and relatively stable. The relationships with our business sponsors have been nurtured through a number of "quick wins" and less complex deliveries. The digital roadmap visions have been developed out for the next one, three and five years, and we are poised to deliver on some of our more complex solutions, which will enable our business teams to continue on their digitalisation journey and realise the true benefits from the collaboration with their digital partners.

It's been hard work getting us to where we are now, but the future is bright and exciting! Perhaps I'll be able to update this role description next year and it will have evolved, although it is my belief that people will always be the central component.
About the author:
Luc Charmasson is a digital energy contract consultant with E&P, working in a product manager role for an international energy company in the UK.
(1) Description source: Sherif Mansour, Atlassian