Our Team
Our dedicated teams for client management and talent acquisition engage with an extensive workforce of data and information management specialists, enabling E&P to provide unbiased expert advice founded on decades of experience in our field.
With extensive experience in the energy industry and a diverse network of skilled professional consultants, we understand the challenges of delivering complex enterprise systems, and we know what is needed for successful end-to-end project delivery.
With hubs in London, Aberdeen, Houston, and India and the capability to service global energy companies in any region, we are ready to support you with your next project.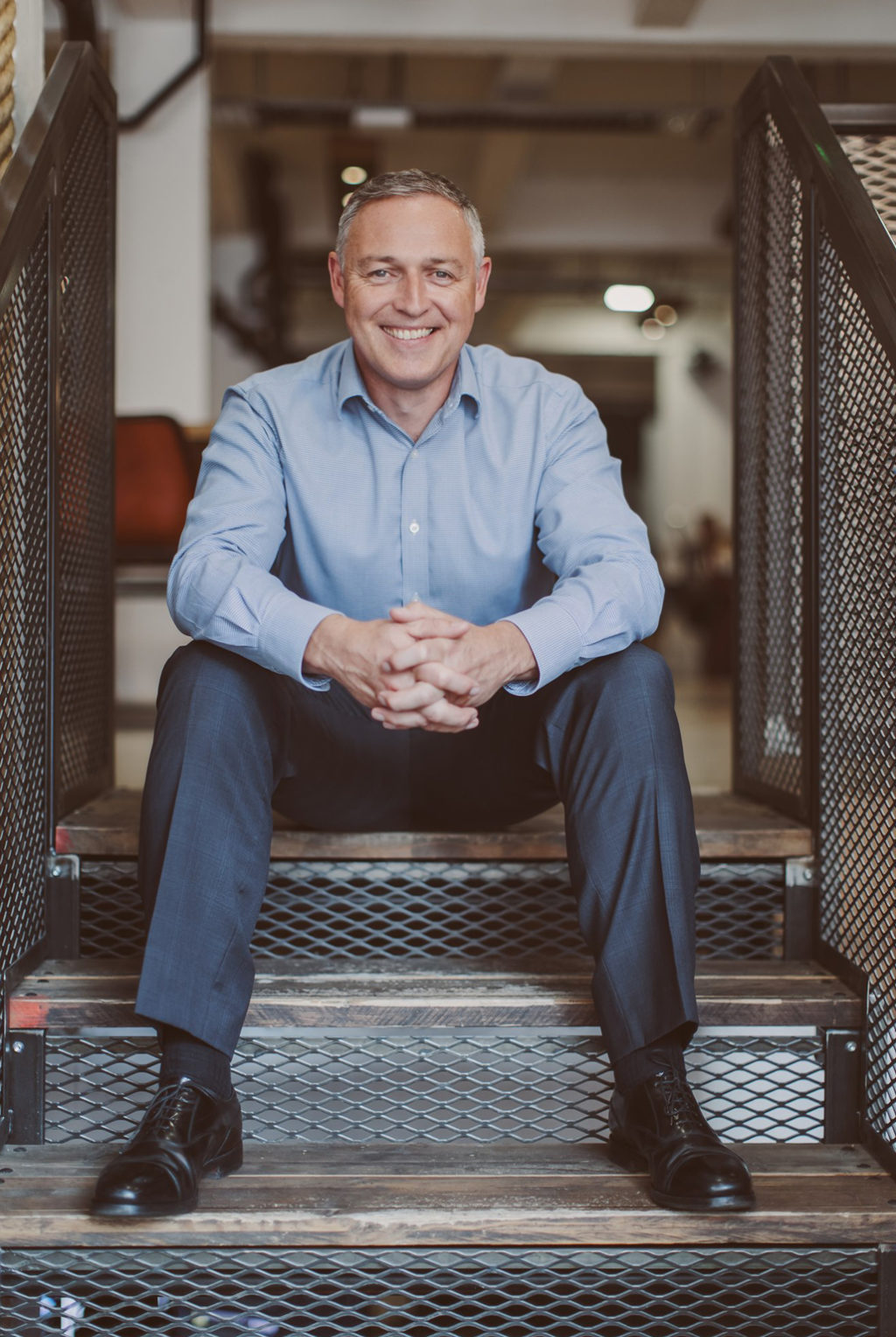 Gerard Lyons
Head of Commercial and Finance
Responsible for ensuring E&P's operations are delivered efficiently and cost effectively, while optimising delivery and client satisfaction.
Gerard started his career supporting the global oil trading technical environments at a supermajor in London, before moving into management of large-scale projects and programmes at both mid cap and major upstream operators. He is certified as a project and programme manager by the PMI and APMG, holds Chartered IT Professional status with the BCS, and has supplemented broad business experience with an MBA from one of the UK's top 10 business schools. He has a successful delivery record across a wide range of domains within the industry, encompassing logistics, HSSE, sub surface interpretation and visualisation, drilling and well engineering, and production optimisation.
Gerard particularly enjoys the specific challenges of working outside Europe, and the myriad cultural, business and logistical complexities posed by clients with a non-Western way of operating. He has travelled and worked across Africa and Asia.
Find Gerard on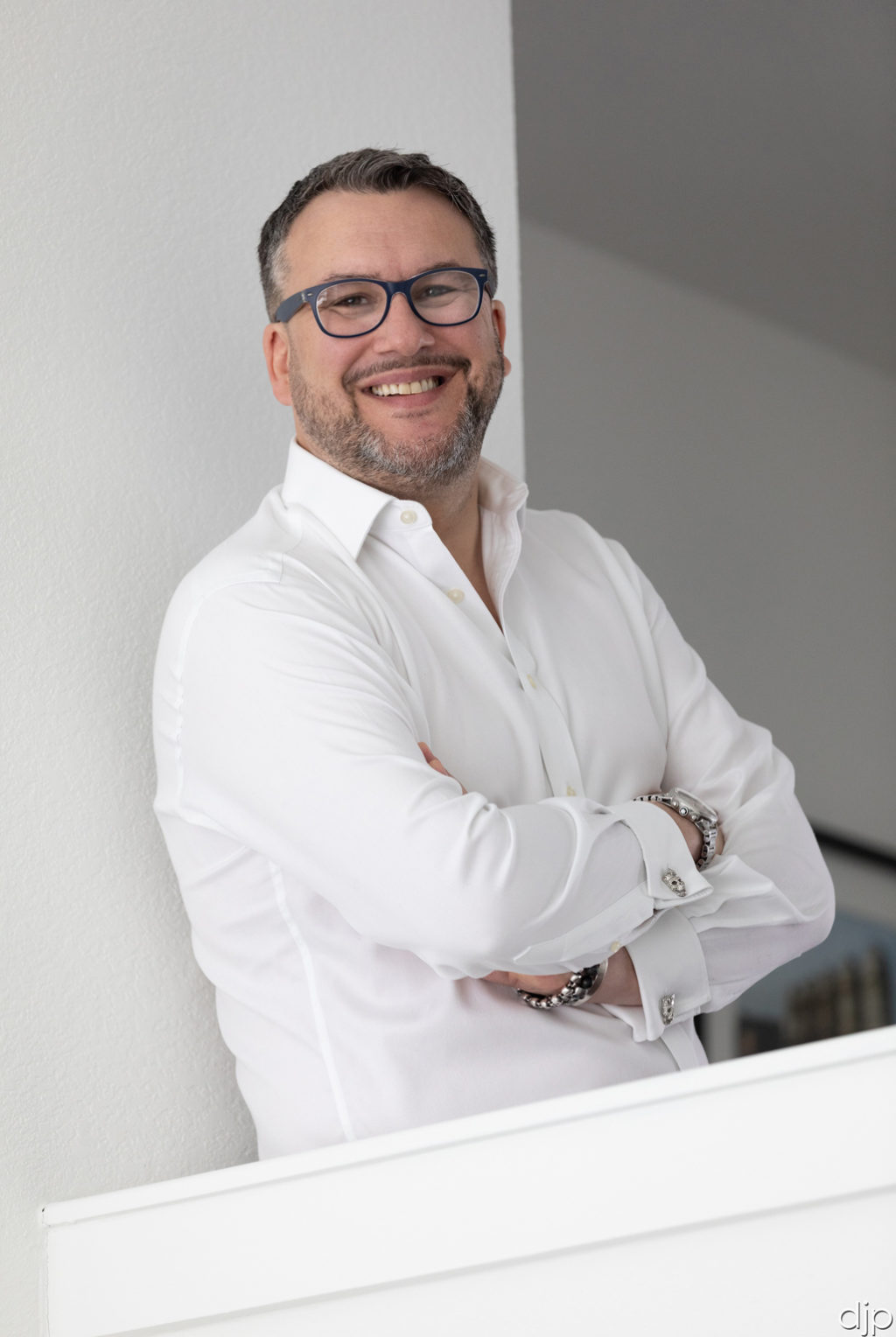 Ian Kennedy
Head of Oil and Gas
Responsible for developing and promoting E&P's consulting services, ensuring that value is realised from digital technologies within Oil and Gas organisations.

Ian started his career as an API Certified Technician, servicing downhole tools for various service companies before studying business and IT at university. Combining his qualifications, technical, oilfield, and IT experience over the last 25 years, Ian has worked with major oil, gas and service companies, and leading systems integrators to optimise the use of information technology. His passion is in applying the appropriate mix of people, process, and technology in solving industry challenges.

Supporting Oil and Gas organisations globally, Ian created solutions ranging from process transformation through to technology adoption and operation. Ian founded and led one of the industry's largest Drilling IT projects and support teams, supporting a number of top quartile Oil and Gas companies. The team's skills, services and expertise was applied to lead fundamental change in these organisations, undertaking activities ranging from building the case for change and providing technology road maps, through to design and deployment of complex systems.
Find Ian on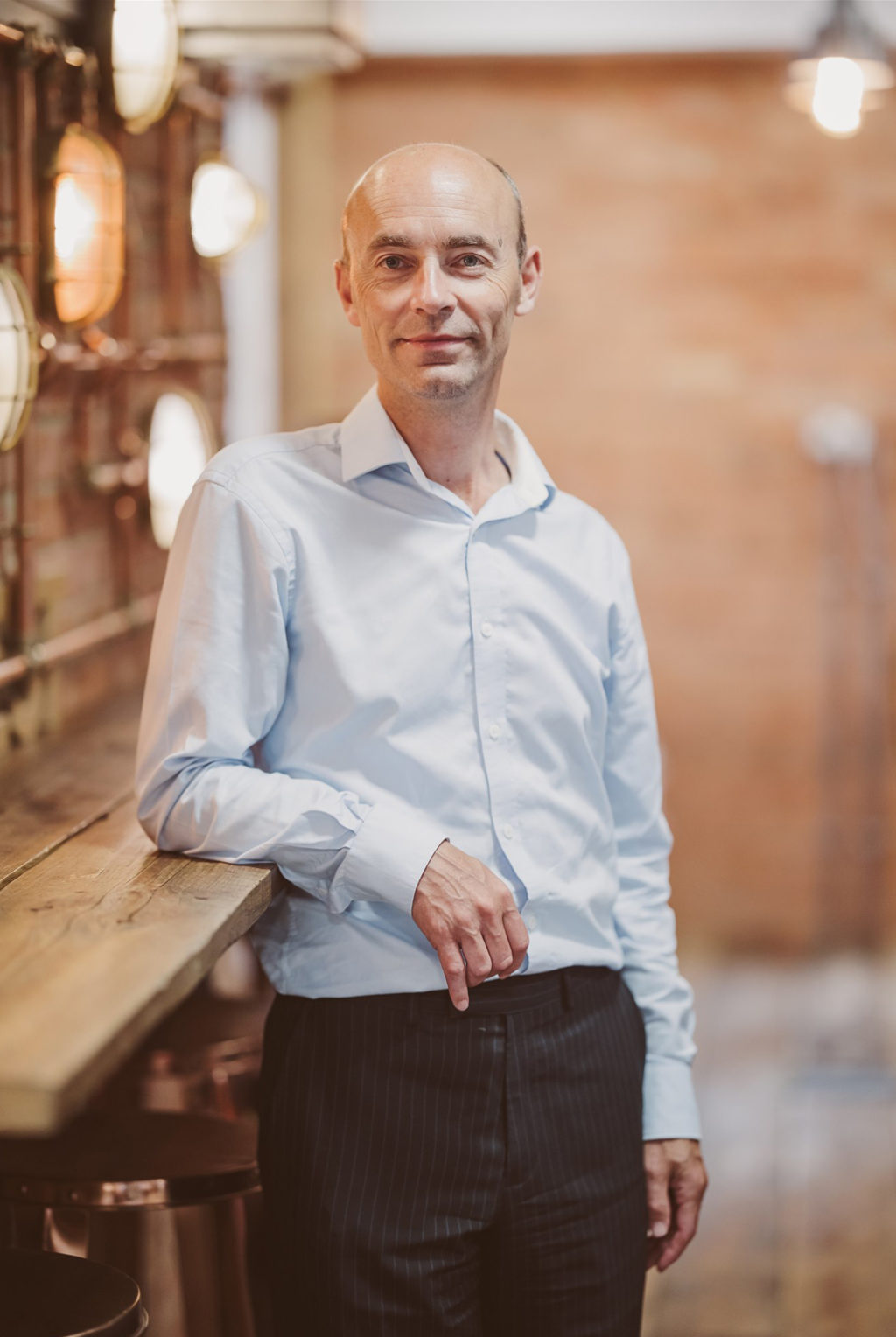 John Draper
Head of Renewables
Responsible for working with clients to help deliver their strategy and realise the benefits through deployment of new workflows and technology.
John has worked in project and programme delivery for more than 25 years, and in upstream oil and gas and renewables for 20 years. He has worked for several major oil and gas and power companies and has run projects and programmes deploying new technology and processes across sub-surface, drilling, operations, and engineering.
He built a new work and asset management system for a large renewable power company, which used the latest mobile technology to capture inspection results and store them against the relevant asset automatically. It also scheduled work to field staff, and was continually expanded over several years using an agile delivery team. John also built a new strategy for the use of technology, data, and workflows in the drilling department of a supermajor and supported the ensuing transformation. He established and managed a large delivery team of 100+ staff in a large upstream operator's exploration function and delivered $1Billion of value through a large portfolio of programmes.
Find John on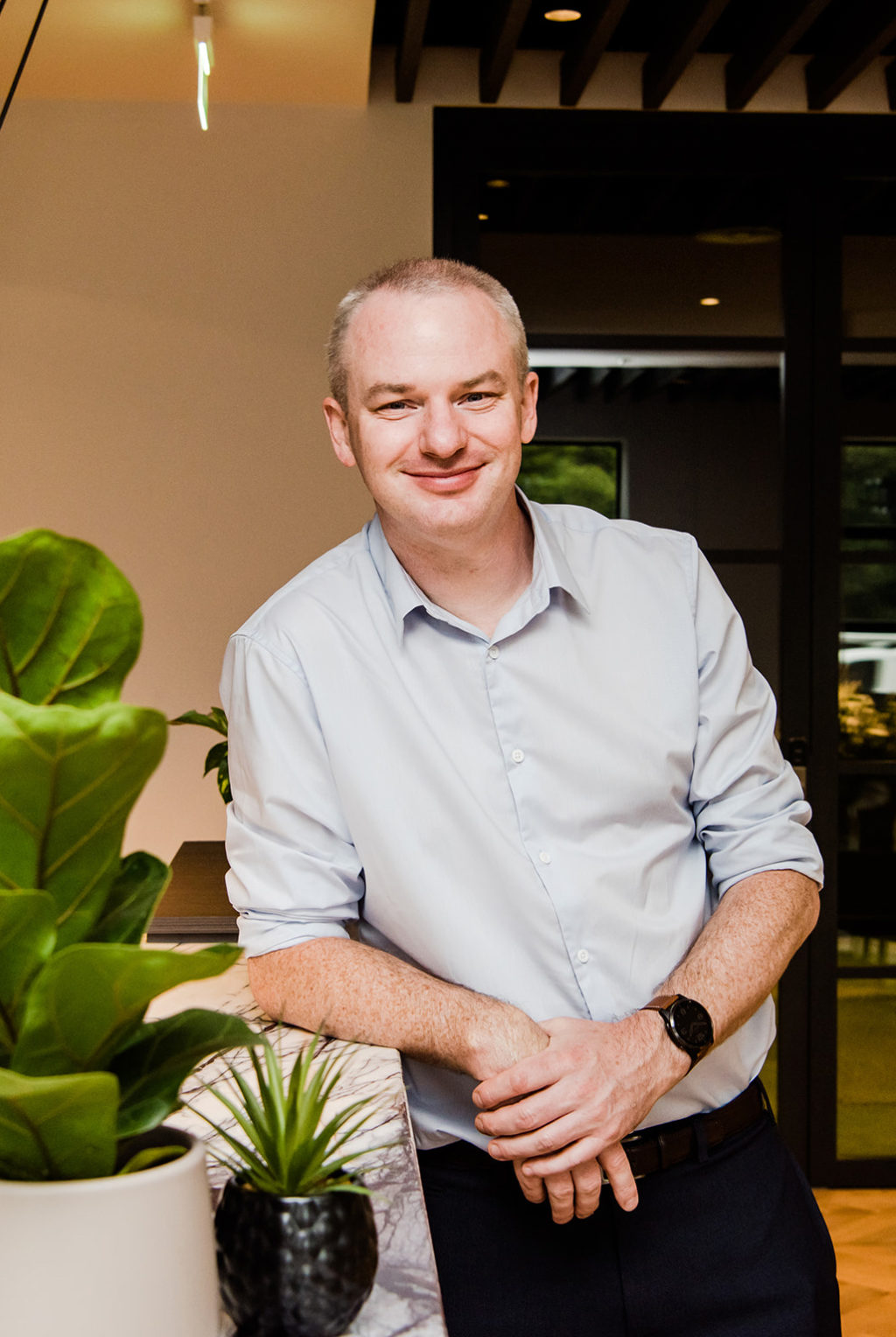 Ian Stewart
Upstream Lead
Responsible for developing and promoting E&P's services to ensure that value is realised from technologies supporting the functions within exploration and production organisations.
Ian has spent over 20 years working within the Energy Industry delivering digital technology solutions to a wide range of customers. Ian has worked with major oil, gas and service companies, and leading systems integrators to deliver business value across several different domains and disciplines, ranging from enterprise service desk and desktop support through to datacentre and cloud migration. He has spent much of the last 10 years focused on the subsurface and wells domain and has delivered projects across real time drilling data, wells data management, subsurface and wells application development and maintenance.
Ian has a passion for new technology and working with customers to apply current industry trends and best practice to maximise the business value delivered by information technology. He has recently driven the adoption of new digital technologies and processes within the global subsurface technology platform of a supermajor to accelerate the delivery of market leading capability and functionality to the business.
Find Ian on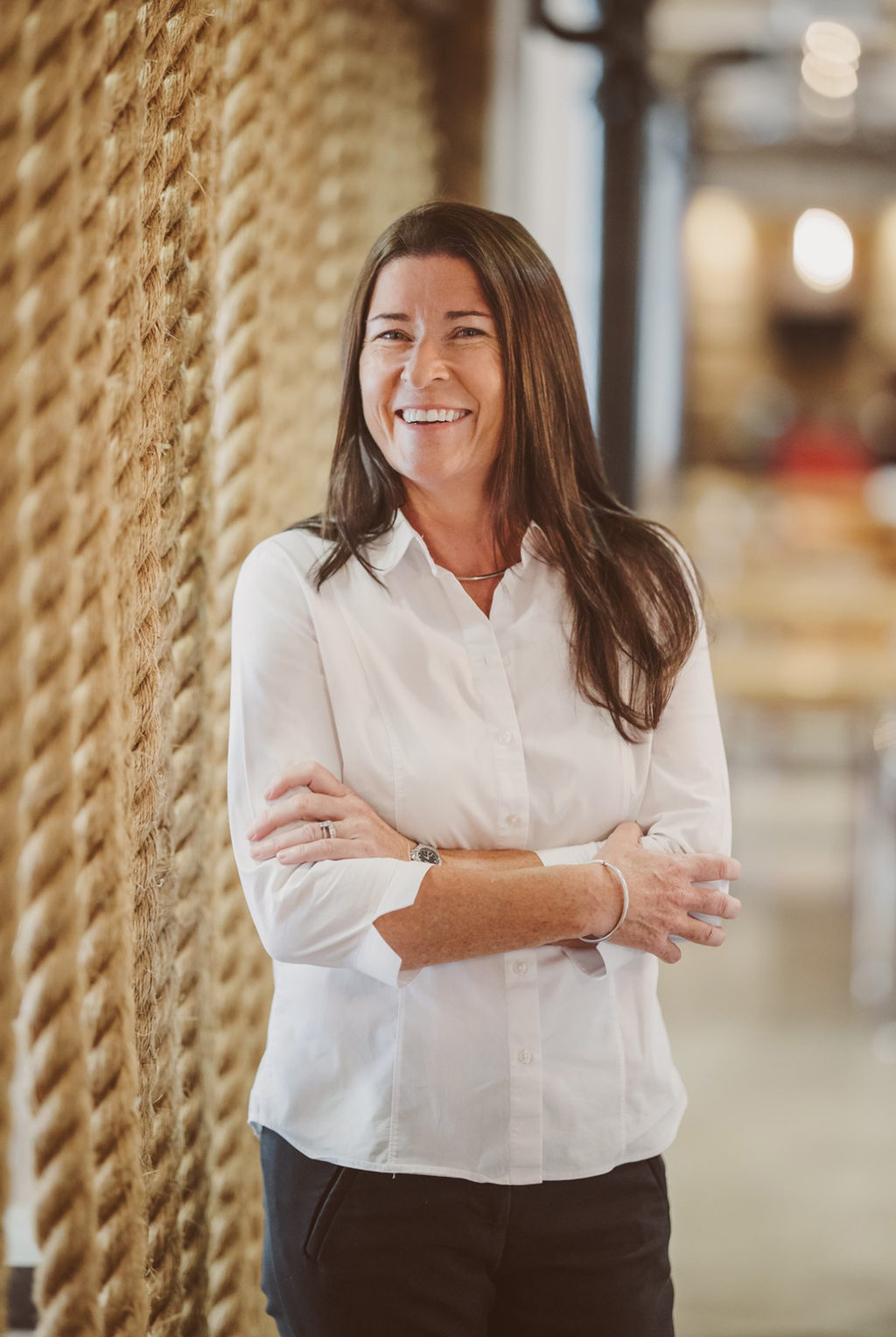 Tina Roberts
Data Services Lead
Tina is responsible for leading the Data Services team within our Oil and Gas business, and for developing and promoting E&P services to our clients in these areas. A geologist with 25 years' experience as an explorer and technical subsurface data specialist for Oil and Gas Companies, Tina has a rare insight into the demands of the business in addition to the opportunities new technologies can bring.
Tina started work in data management and application support at various Oil and Gas companies globally. Delivering projects such as the rollout of new global standard subsurface technologies and software, developing improved application and data connectivity, implementation of disaster recovery and business continuity plans, and post-merger data management integration helped her to develop a deep understanding of the subsurface technical landscape. This in turn enabled her to generate and deploy workflow recommendations for effective data management, establishing a company-wide best practice process for data management projects.
Tina then progressed into the role of Integrated Geoscientist delivering high quality technical interpretation products. She has worked on mega-regional scale interpretations, licence round applications, data room opportunities and prospect description leading to well planning and execution.
Tina has a passion for good data management and for keeping abreast of the demands of the business and ensuring compliance. She recognises the value of standards-based solutions and effective data management, and she is a true believer in what trusted data can do for a project, a line of business, or an entire organisation.
Find Tina on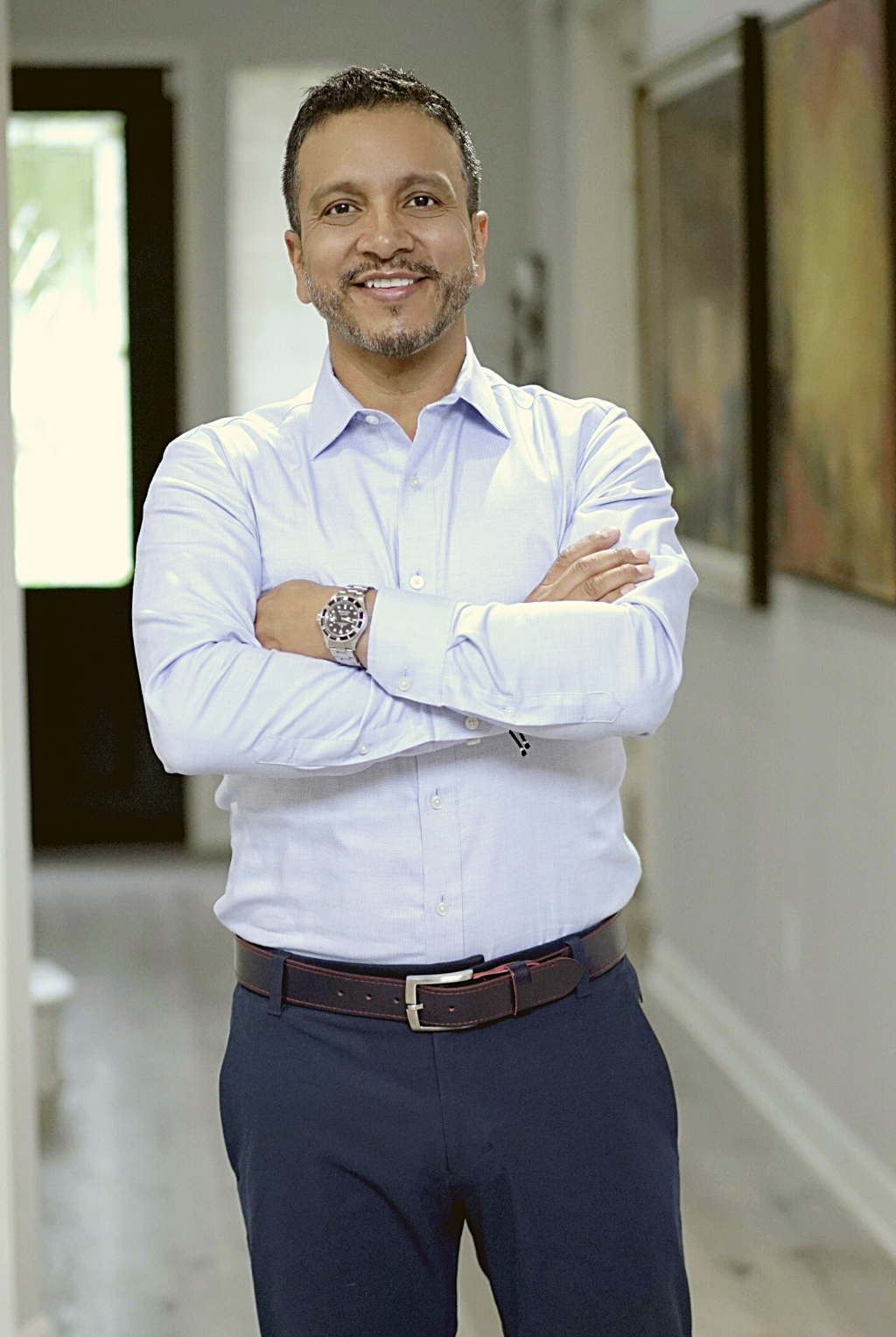 Wilson Rincon
Operations Lead
Responsible for establishing a seamless operation at E&P where the teams can focus on excellence, value generation to clients, and the pursuit of continuous growth, while working with the client's organisation to implement sound contractual and financial models to benefit the partnership.
Wilson started his career developing applications for Oil and Gas organisations, specifically in Drilling and Production. He soon moved into leadership roles from Global Operations Manager to Program Management and Account Management for mega accounts ranging from $25M to $120M per annum and with over 500 domain and technical experts. This included servicing customers in the Oil and Gas Industry in a variety of engagements and models globally.
Wilson's experience over the last 28 years has allowed him to move across geographies and cultures and successfully establish high-performance global teams; delivering business value to the customers he has worked with.
Wilson enjoys working with diverse teams in global settings and seeks to create long-lasting partnerships with internal and external customers. He has traveled extensively and has spent his professional years living in South America and the United States.
Find Wilson on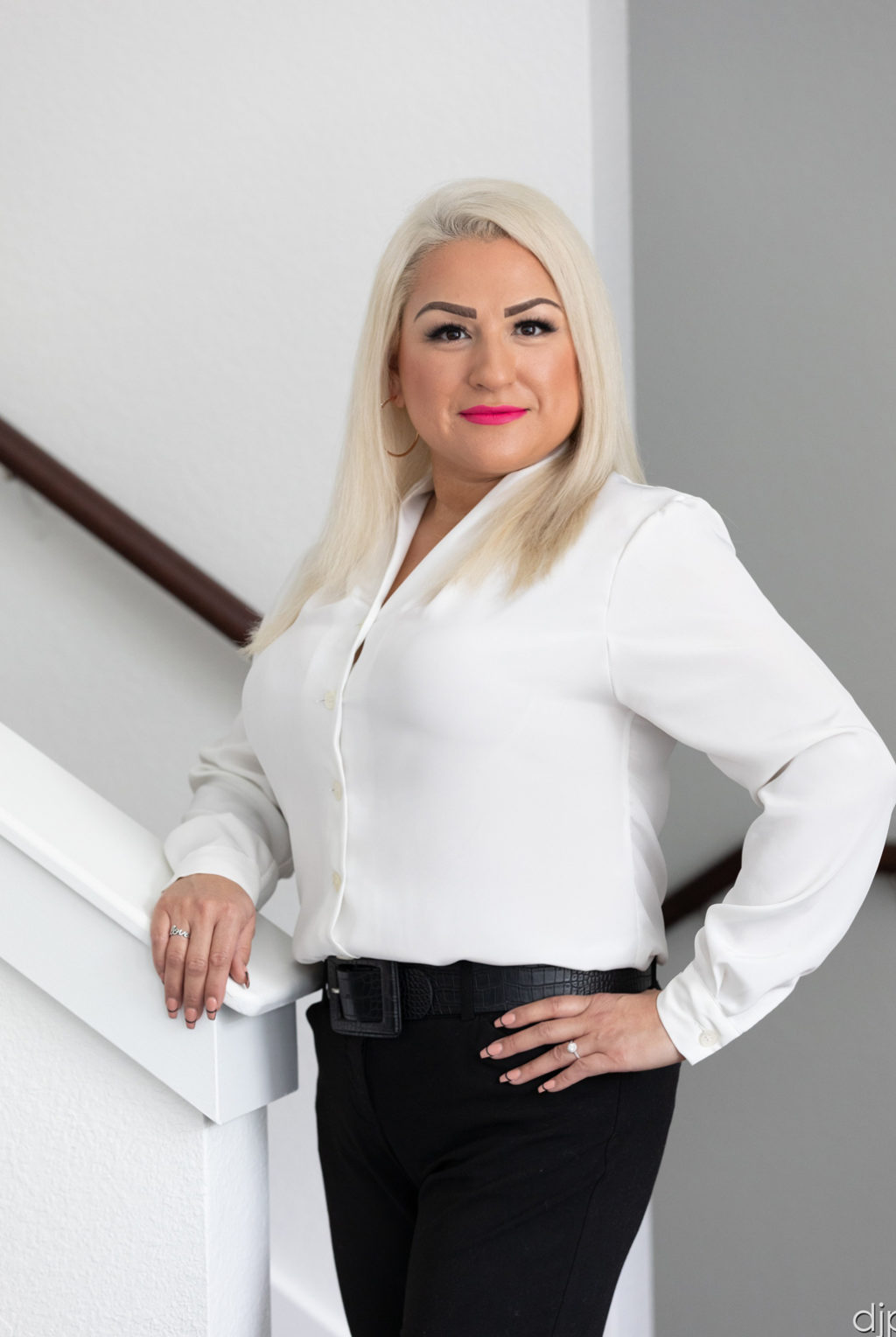 Candice Ragnes
Lead Recruiter
Responsible for guaranteeing successful placement of Technical Upstream Oil and Gas professionals, marketing, business development, and account management in our North American province.
Candice is a native Houstonian who grew up in Central, TX, where the small-town mentality was to help and support the community and those alike. This mindset impacted her professional career when she was approached to become a recruiter for a boutique staffing firm in 2001. Shortly after, Candice decided to transition into a Corporate Recruitment role with a national mortgage firm, then moved on to work with KBR, Tenaris Global Services, and companies alike.
The last ten years of her career have been dedicated to supporting recruitment and account management efforts within the Oil and Gas domain. More recently, she transitioned into a management role supporting Business Development and staffing efforts in the United States for multinational technology firms.
Candice has 19 years of combined experience in engaging and attracting candidates from all walks of life. Her practical knowledge in staffing, recruitment, and retention specific to Oil and Gas, along with her eagerness to achieve success in her field, is why Candice takes pleasure in what she does.
Find Candice on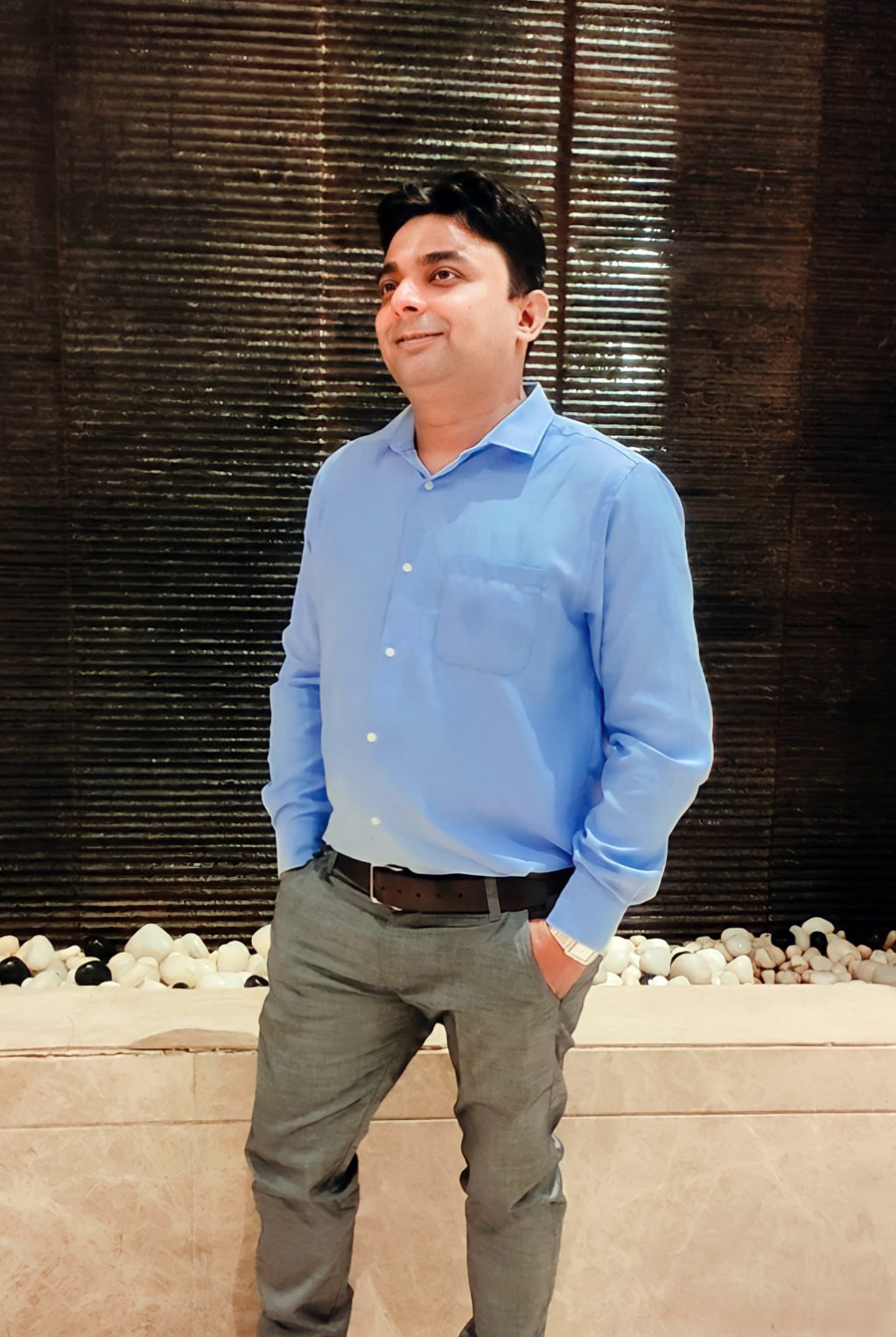 Rajeev Agarwal
Senior Recruiter
Responsible for recruitment and guaranteeing successful placement of Technical Upstream Oil and Gas professionals globally.
Rajeev grew up in Agra, India, and started his career in 2009, working for a large organisation, GE. Shortly after, Rajeev decided to move into a recruitment role with a company called Acro Services, which is a big MSP, and has since worked at Arriys, ETeam, Sopra Steria, and companies alike.
The last 14 years of his career have been dedicated to supporting full life cycle recruitment, account management, vendor management, business development and operations within consulting companies.
His core experience is working with US, UK, and Indian clients. After putting in a lot of effort and dedication into the recruitment industry, he achieved great success and went on to manage more then 50+ staff.
Rajeev brings diverse experience to the E&P team, working with multiple domain clients including banking and finance, telecom, oil and gas, and aerospace.
Find Rajeev on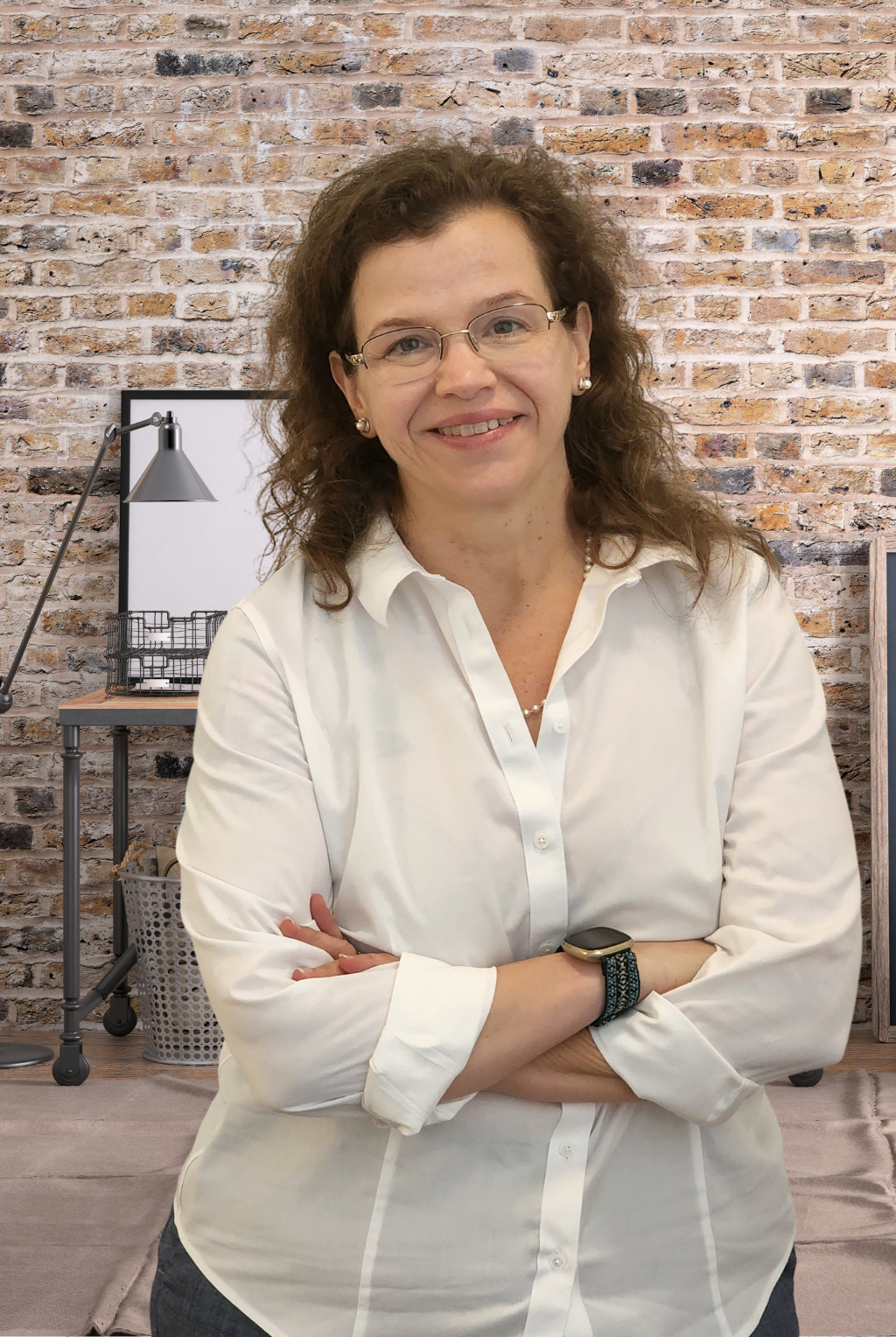 Teresa Parks
Senior Recruiter
Teresa is responsible for recruitment and guaranteeing successful placement of IT/Digital Energy professionals globally.
Teresa is a native Texan who grew up and started her career in the Dallas-Fort Worth Metro area before living in Wyoming and Alaska for several years. She has now called the Houston Metro area home for 11 years.
Throughout her 25+ years of Digital Technology experience in Energy, Telecom and IT Consulting Services she has consistently been recognised for her leadership in delivering technology, enhancing user experiences, mitigating risks and improving ways of working. She has a proven track record to deeply understand business problems with a continual learning mindset and an ability to foster strong collaborative relationships.
Teresa is now leveraging her experiences in the IT/Digital Energy industry to discover and connect talent with businesses in need of their specialised skills within the energy industry. She is driven to make those connections - not only understanding the business needs, but what is important to our consultants.
Find Teresa on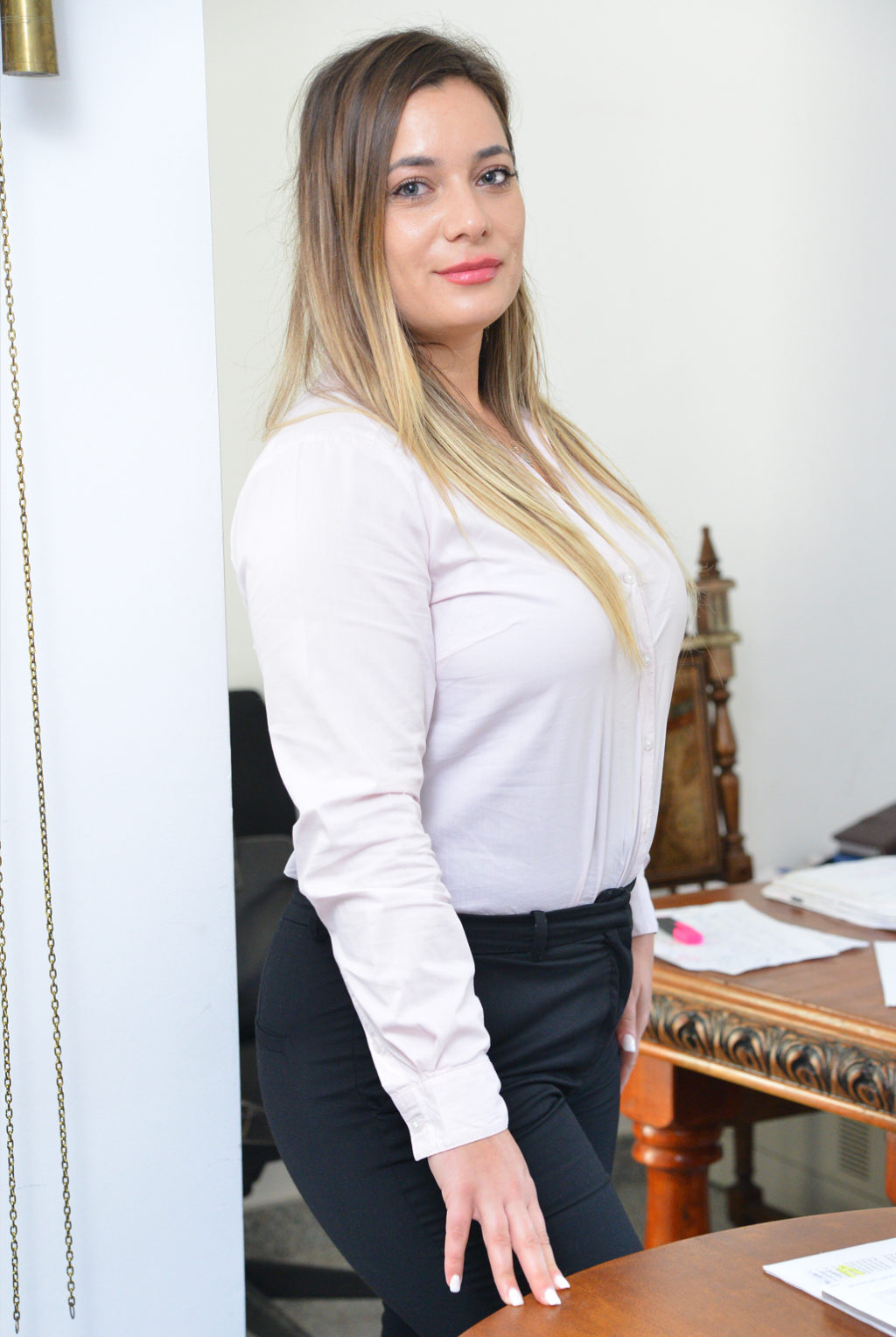 Madalina Pop
Resource Coordinator
Madalina joined E&P Consulting in August 2019, working as part of the Resourcing and Business Development teams, where she provides her sourcing expertise. She comes to us with a Bachelors in Psychology, and prior to her joining the team, Madalina worked for a global staffing agency, where she was promoted to Global Sourcing Analyst and has almost five years of recruitment know-how under her belt.

Madalina is part of our robust distributed global team based in Bucharest and plans to relocate to Turkey when conditions allow.
Find Madalina on
Our Values
Our E&P team is proud to have established long-term trusted advisor relationships with all its clients built on quality, reliability, and trust.
We also care about our people, and we are committed to attracting and retaining the best talent in the industry today – from our own E&P team to our extensive network of skilled professional consultants.
We achieve this excellence in performance, client service, and people management by incorporating our five core company values into everything we do at E&P.
Integrity
We strive to build excellent relationships and trust with our clients, our consultants, and our team by always being accountable for the work we do.
Inclusive
We work as one team. We include all our people in the journey – our clients, our consultants, and our team.
Respect
We work with respect for each other and care about the work we do and the way that we work. We always listen to our clients, our consultants, and our team and consider the impact of what we do on others.
Authentic
We always strive to be honest and transparent in the way that we conduct our business.
Insightful
Through our domain expertise and highly skilled people, we strive to listen to the client needs and always deliver insightful and informed creative solutions for our clients.