E&P Consulting is delighted to be supporting the 'bp C2C14' charity event this May. The Coast-2-Coast (C2C) charity cycle challenge is happening over 26 – 28 May, and involves cycling 230 miles from Gairloch back to Aberdeen in Scotland, all in aid of raising money for charity.
As an event sponsor of the 'bp C2C14' cycle, we are supporting the charitable efforts of bp E&P consultant, David Boyle, with a donation and sustainable water bottles for all the 'bp C2C14' cyclists. This includes 70 past and present bp North Sea employees.

In this short interview article, David tells us what inspired him to take on this epic charity cycle of 230 miles, and how he is balancing his consultant work at bp with a program of training to get ready for the big day.

Q: Why are you doing the 'bp C2C14' charity cycle challenge?

"I love cycling, it's the cleanest and most efficient form of transport ever invented. Being able to combine that love with helping our nominated charities is unbeatable. The ride is organised into teams of about 8, so you feel a strong sense of belonging and camaraderie as the kilometres roll by. There is a huge feeling of achievement to cross the country from the Atlantic to the North Sea under your own power."

Q: How do sponsors like E&P help to make the 'bp C2C 14' event possible?

"In the best possible way - because they give money directly to the charity fund. The riders support themselves and collectively pay for food and accommodation on the trip. The Coast-2-Coast ride has raised over 2 million pounds in its 13 events up to now.

Recently, the charities came to bp to talk about their efforts. Hearing simple stories about how charities like Cash for Kids provide winter clothing for kids who need them right here in Aberdeen is inspiring and motivating. All the charities are helping young people in one way or another, and as the father of two teenage boys, I can relate to how vital it is to support them."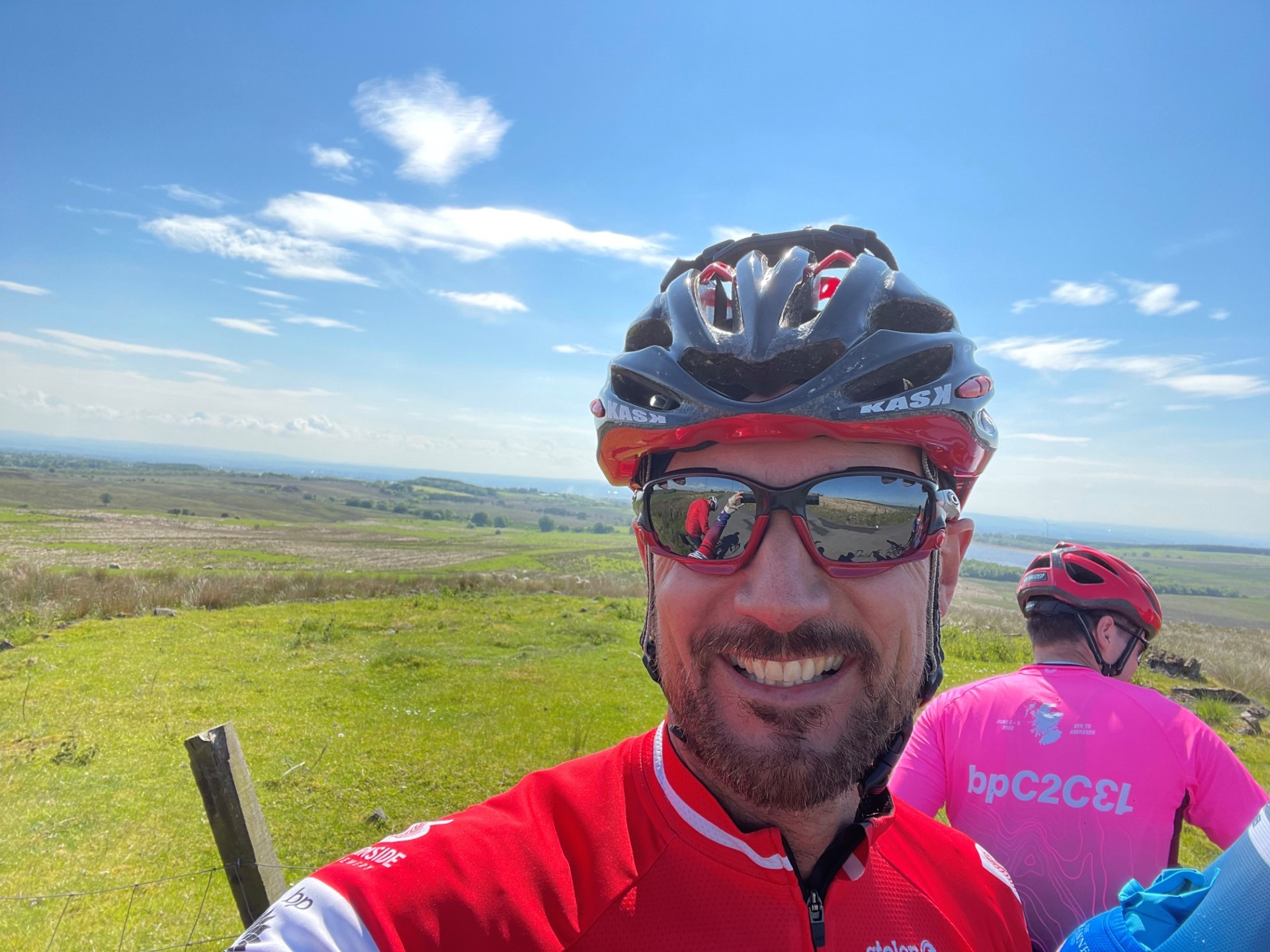 Q: Why did you choose the charity you are representing?

"Riders can nominate charities that they feel a strong affinity to and then everyone votes for their preferred choices, which is always tough. This year the 4 nominated charities are:
There are eight teams doing this cycle challenge to support the four nominated charities, with each charity being represented by two teams. My team is representing Cash for Kids. In addition, all money raised by bp staff will be matched by the bp Foundation, doubling the value of any contributions."

Q: How are you preparing for the 'bp C2C14' charity cycle challenge and fitting this in around your consulting work?

"Through the winter I either go on my indoor trainer or mountain bike on the slopes of Bennachie. As the weather improves, I move outside and combine short weekday rides locally with longer rides in the beautiful North East Countryside at the weekend. Ideally, joining one or two of the well organised C2C group rides leading up to the event."

Q: How can people support the 'bp C2C14' charity cycle challenge?

"It's easy, just jump onto JustGiving and give whatever you can. Here's the link to donate if you would like to support us with 'bp C2C14': https://www.justgiving.com/fundraising/davidboylec2c14
All donations go directly to the nominated charities, so every penny counts and can make a real difference."

Find out more about the Coast-2-Coast (C2C) charity cycle challenge in David's preview video below.