Diversity and Inclusion (D&I) is important in every workplace, as it promotes fairness and inclusivity for all individuals, regardless of gender, ethnic or social backgrounds, or beliefs. When it comes to women working in the energy industry, increased awareness of D&I, particularly in the larger global energy companies, has certainly helped to ensure that women are being valued in the workplace as equals for their skills, irrespective of gender. However, we still seem to be having the conversation about this, which begs the question: As an industry, are we still moving forward, and what does the future look like for women working in energy?
Why is D&I awareness important?
Fostering a D&I culture and addressing inequities in the workplace enables an inclusive working environment and a sense of belonging and feeling valued and respected.  An open and supportive working environment and good D&I awareness will lead to better job satisfaction and retention. As a company becomes known for being diverse and inclusive, especially of women, this can also help to attract new talent, clients, and partners that align with your values. Further, having diverse perspectives that include women coming from varied backgrounds and experiences creates opportunities for innovation, creativity, and a more balanced decision-making process.   
Why is D&I of women important for the energy industry?
Many companies in the energy industry advocate D&I for women. Companies proactively seek to recruit and hire women, adopting strategies to retain talent and zero-tolerance policies for discrimination. As a recruiter at E&P Consulting, I am committed to providing equal opportunities for all our consultants. I always seek to identify the best skilled digital energy consultant talent for our clients, regardless of gender or background. One of the challenges in recruiting, however, continues to be a disproportionate ratio of men to women in the talent pool.
Despite forward progress and more women seeking roles in technical industries, there continues to be multiple contributing factors keeping the talent pool small.
I believe it starts with initiatives that schools and organisations use to encourage girls to pursue education and careers in science, technology, engineering, and math (STEM). It is great that we are now seeing more support for STEM programs and initiatives in the early stages of education. I'm also grateful to have had the opportunity to be a part of directly supporting some of those initiatives throughout my career. However, we need to continue to focus on STEM in education to ensure we continue to grow the talent pool of women in technical industries like energy.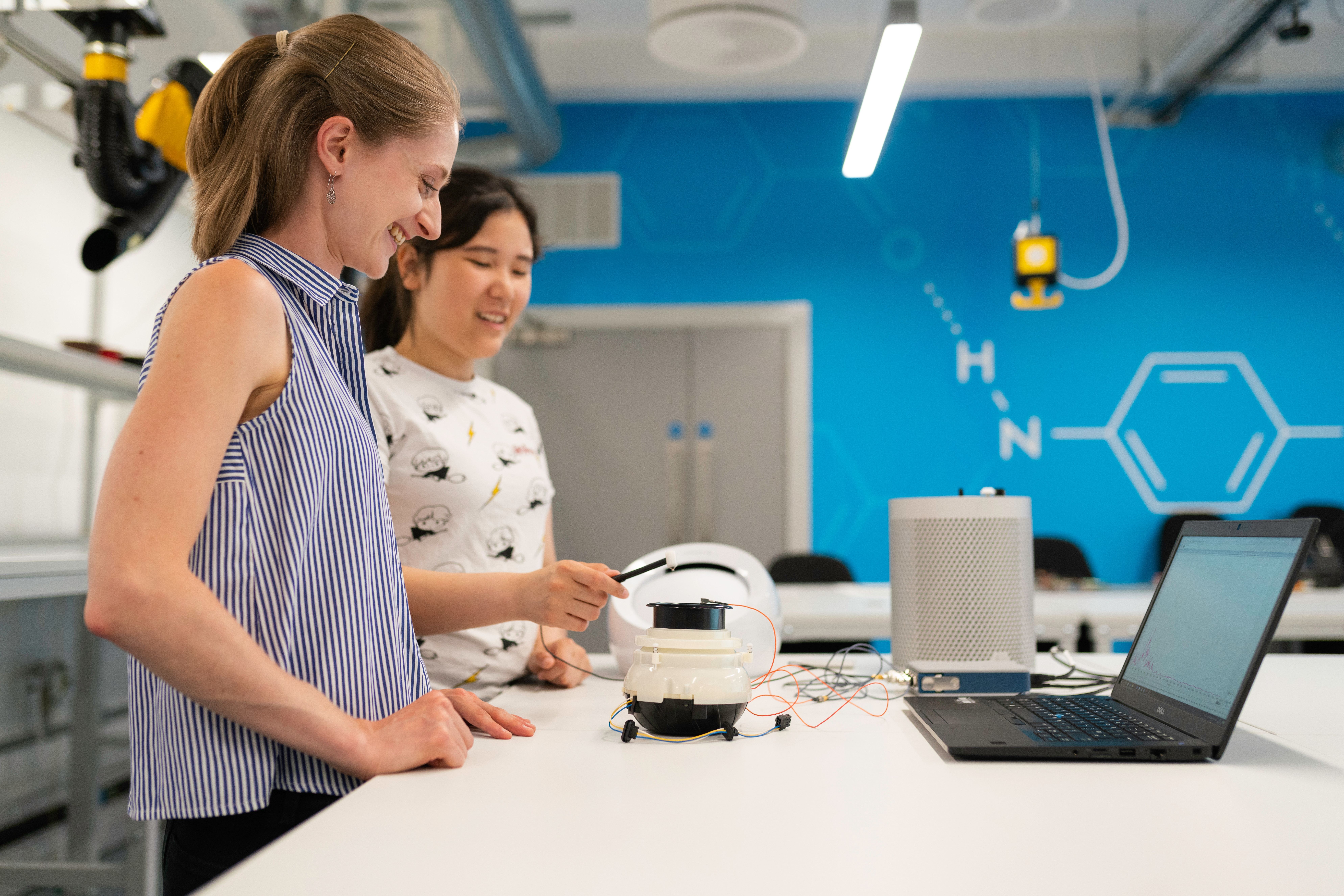 Encouraging women to work in energy and technical roles is one thing, but equality in pay continues to be another barrier to achieving D&I for women in the workplace. Whilst there have been improvements to the gender pay gap, it still feels like we have a long way to go. It was reported by the World Economic Forum in 2022 that women working in the energy sector earned less than men and even less than in non-energy sectors, with wages of women being, on average, 19% lower than that of men with the same skills and abilities (Source: weforum.org, 2022). This indicates the gap is generally found to be worse in energy than in other industries where skill sets are the same. This isn't to say that the gender pay gap applies to all energy companies, but it does suggest there is room for improvement within some energy companies. It is important to retain women already in the industry and encourage new talent to enter.
Putting the gender pay gap aside, many companies are now providing mentorship and sponsorship for career development and actively promoting and supporting the advancement of women into leadership positions.  Still, it's been reported that only one in five leadership positions are held by women in the energy industry (Source: weforum.org, 2022). Without the advancement of more women into leadership positions, the energy industry is at risk of failing to retain current talent as women shift to other industries with better opportunities for advancement, and women may also be discouraged from entering the industry in the future.
It's also been reported that women may be delaying entry into the energy industry or taking extended time off after starting their careers due to family responsibilities. This could also be a contributing factor that is further reducing the talent pool for women in energy. That said, there has been some positive progress in this area in recent years. Some companies now offer family-friendly and flexible work arrangements, as well as parental leave policies that support a better work-life balance for both women and men.
What are we doing now?
Many companies encourage and support engagement with internal and external organisations, providing a platform for shared experiences, giving support, and advocating for change in diversity and inclusion. 
Women in energy, as in many other traditionally male-dominated fields, are also being proactive on D&I issues; working together to support each other, raise awareness, and overcome D&I barriers through participating in professional networks and organisations. This has created opportunities to provide mentorship and sponsorship, training and skills development, and advocating for inclusive policies.
At different points in my career, I've had the opportunity to be involved with some of these organisations. One such organisation, The Women Offshore Organisation, is committed to diversity, equity, and inclusion within the Maritime and Offshore communities and the broader industry, empowering women+ to pursue their career goals. I recently attended The Women Offshore Organisation's annual conference in Galveston and enjoyed making new connections and hearing the inspiring speakers and panelists. Whilst the conference was focused on women, they use the term women+ to represent the inclusivity of others who are underrepresented or face gender-based biases, which is another important consideration when focusing on women in the context of D&I.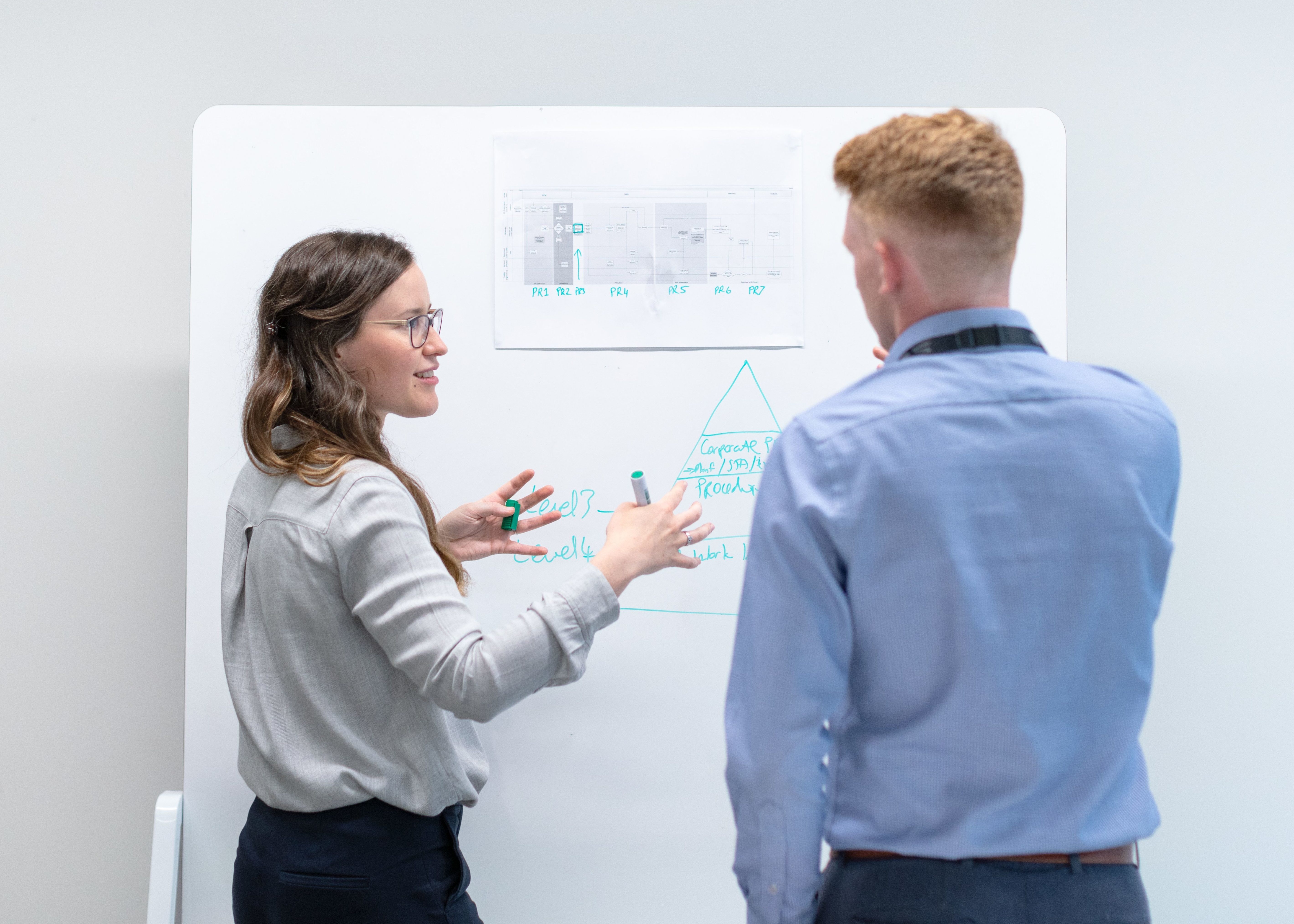 One enlightening panel discussion at this conference was 'Navigating Toward Safer Seas' where the US Coast Guard and Coast Guard Investigative Service representatives discussed the strong initiatives around the Sexual Assault and Sexual Harassment (SASH) legislation. While it's unfortunate this type of legislation is needed in the offshore industry, I'm grateful for their dedication to strengthen maritime safety and security across global waters.
The conference also provided opportunities to get a glimpse into the career journey of some amazing women at different points in their careers. Each of these women broke through gender-based barriers in the offshore industry and now continue to mentor and advocate for change for future generations. Some of this change comes in the form of work-life-balance. A great example was around shift schedules. In an offshore career, it can be a challenge for a care giver to be offshore for a month. However, through raising awareness and advocating for change, some organisations now offer shift sharing to be more supportive of family needs and commitments, enabling care givers to split their time offshore. This is just one example, but it is change like this that will go a long way to encouraging women to enter and stay in maritime and offshore careers.
What is the future for women in energy?
By being involved with organisations like Women Offshore, we broaden our knowledge on D&I issues in the workplace – not just for women, but for all individuals. We can also bring the learnings back into our own workplaces and ensure that we continue to represent our core values of being respectful and inclusive.
It's important to note that while D&I initiatives are raising awareness and making a positive impact, there is still much work to be done. We must all continue to raise D&I awareness in the workplace and ensure that gender is not a barrier to opportunities, especially for women.
Through persistence, continued collaboration, and advocacy for women in the workplace, I am hopeful that we will see more diversity and inclusion being realised in both the energy industry and technical roles. It is important to continue this conversation, and it's vitally important that we continue to make progress for all.
Author:

Teresa Parks - Senior Recruiter, E&P Consulting
Teresa is responsible for recruitment and guaranteeing successful placement of IT/Digital Energy professionals globally for E&P Consulting. With 25+ years of experiences in the IT/Digital Energy industry, Teresa is skilled in discovering and connecting talent with businesses in need of their specialised skills within the energy industry.

Source References:
Gender Inequality: These 4 charts show the energy sector's gender gap and what needs to change, Published: Nov 25, 2022, World Economic Forum (Source: weforum.org)