Digitalisation and Data are hot topics in offshore wind right now. Used correctly, and with the right expertise, this can significantly add value to a development by enabling more timely and accurate decision making. This will facilitate a higher efficiency at a lower cost.
With offshore wind set to expand exponentially over the next few years, many new players will be entering this space. Each will have their own systems and ways of working. Some will have large monolithic systems, and others will be building their own. There are many existing applications used by several of the current operators, and they will all need to be integrated together. This is no trivial task.
According to a recent study by BBG Associates, the operations and maintenance phase makes up 48% of the total spend on a field with a 25-year life. Therefore, improvements in this area can have a dramatic effect on the LCOE (Levelized Cost of Energy) of the field.
Digitalisation can help across the life of a field, from ensuring all the surveys and reports are readily available during planning, so the construction is managed efficiently using digital twins and other tools, through to the operations and maintenance stage, when real time data combined with digital twins enable higher productivity.
Offshore wind farms require multiple systems to work together during the operations phase, and digitalisation plays an important role in driving greater efficiency and value for each project. The core systems typically include:
Control systems – These are used to monitor and manage the flow of electricity from the turbines to the shore. They are also used to shut down turbines or other equipment when maintenance is required.

GIS systems – These show where the equipment is. They are also used for planning and analysis of weather and wave data and its impact on the turbines. For instance, when heavy winds are forecast, the project team needs to know which turbines will be affected and may need to be safely shutdown.

Asset Management systems – These store the details of all the equipment, and they will also drive the regular inspection and maintenance schedules. The results of this and any other work on the assets should be stored in the asset management system, so that the engineers can review and ensure they have all the data before making costly interventions.

Realtime data systems – These collect data from various sensors on the turbines and substation – temperature, vibration, load, and so on. This should be used to predict upcoming faults before they happen and enable a low-cost intervention early.

Depending on the company, ERP (Enterprise Resource Planning e.g. SAP) / Procurement Systems can be used to simply buy parts and manage the stock, or it can be used for tracking all the financial and HR data.

A Work Management system is required to manage all the vessels, people, equipment and parts required to go out and conduct the offshore work. You don't want to travel 100km out to sea and find that the technician is not qualified for the work, or that you don't have the right part or equipment. It will need to track the actual time, parts and materials used so that performance can be reviewed and optimised.
These are just some of the systems being used, and there are many more at each stage of the project. For example, drones are increasingly being used to conduct offshore inspection work, and this data will also need to feed into the asset management system.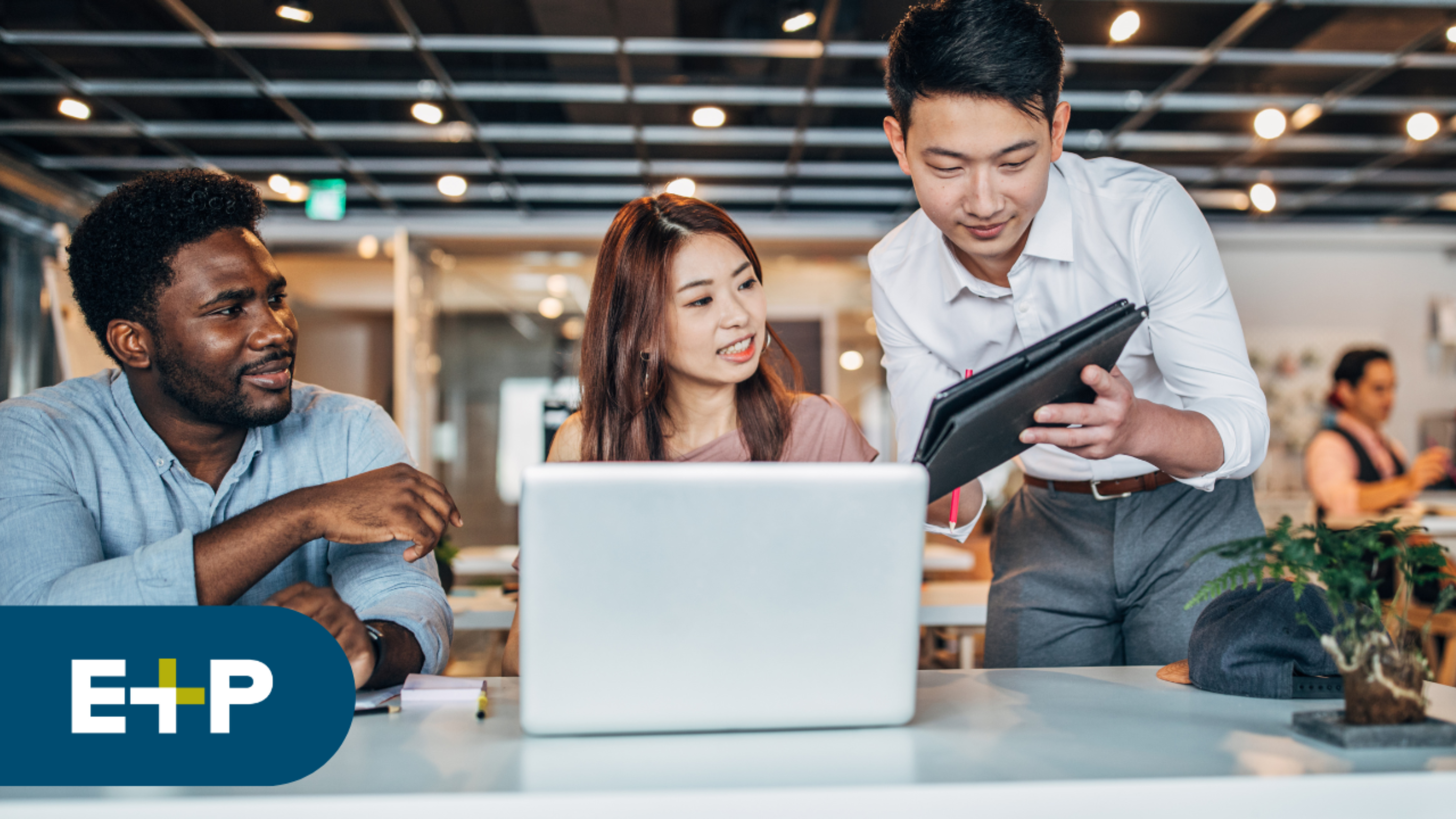 Each stage relies heavily on digitalisation and good data management. However, skilled people are also critical to run these projects. Skilled people are required to effectively interpret and apply the big data outputs to maximise value and profit. They not only need the digital expertise to understand these complex systems, but also the domain understanding to communicate with the key stakeholders and interpret the data outputs in the context of the energy industry.
By fully understanding these energy industry systems, E&P Consulting is able to provide domain expertise to the offshore wind sector and ensure the consultants in our talent network always deliver innovative solutions and hit the ground running.
It's an exciting space to be in right now, and with the right expertise, digitalisation has the potential to bring a real competitive advantage for companies within the offshore wind sector.
John Draper is E&P's Head of Renewables, responsible for working with clients to help deliver their strategy and realise the benefits through deployment of new workflows and technology.